For Over Five Decades

REPUTATION
ACL has established an enviable reputation as one of the country's leading general contractors, providing a wide range of construction services with thoroughly professional management.

DISTINCTION
The company has earned several distinctions in its history, such as pioneering the use of slipform technology, constructing pre-stressed concrete bridges, and being the first Pakistani company to build a thermal power plant.
TOP CHOICE
ACL is the top choice for multinationals, blue chip firms and corporate clients for executing their construction plans and specifications for each project in a timely and efficient manner, within the given budgets.

EXPERIENCE
Our portfolio includes public sector infrastructure development works as well as national and multinational private sector projects covering an extensive range of construction expertise and activities.

ICONIC PROJECTS
ACL is proud to have been a part of some of the country's most iconic projects, contributing to the skyline of major cities, and to the commercial and industrial development of the country.
Areas of Expertise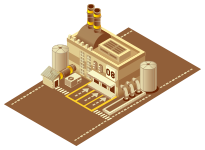 Recognized As One Of The Premier Civil Engineering And Construction Companies Of Pakistan.
Awarded NO LIMIT license by the Pakistan
Engineering Council.

History of over 5 decades
A leader in the construction landscape of Pakistan

Award winning Health & Safety record
Professional management team
The oldest construction company in Pakistan
Proven record of expertise
vision
To continuously strive for innovation and development initiatives in a sustainable manner, while contributing to the development of our country.
mission
To consistently remain as the market leading company in Pakistan, renowned for excellence, quality, performance and reliability in the construction industry.
Core Values
Excellence
We aspire to achieve excellence in our work and serve our customers through continuous improvement and innovation, with a determination to succeed.
Professional Integrity
We demonstrate transparency, reliability and professional integrity in all that we do, to win the trust of our customers.
Customer Focus
We aspire to build and maintain relationships and continuously deliver on customer satisfaction.
Quality
We strive to exceed our client's expectations for quality work, on time delivery and cost effectiveness.
team work
We constantly strive to be our strongest and work as a team with our clients, remaining motivated by enthusiasm and hard work.
health and safety
We are committed to ensure the health, safety and wellbeing of our employees, the community and the environment.
Board of Directors
Arif Naqvi
CEO
B.Sc (Mechanical Engineering)
University of Manchester, U.K. – 1984



Asif Naqvi
Director
B.Sc (Economics)
University of London, U.K. - 1980



Abid Naqvi
Director
B.Sc (Economics)
University of London, U.K.- 1981



Hamid Naqvi
Director
B.Sc (Civil Engineering)
University of London, U.K. - 1983
M.Eng. (Structural Engineering)
Cornell University, U.S.A. – 1984