Location:
Main Korangi Road,
Near KPT Flyover, Karachi.
Project:
Construction of 29 storey
Office Tower
Client:
A & A Associates (Trakker Group)
Engineer:
Adnan Asdar Associates
Architect:
Arcop Associates
Current Value:
550 Million Rupees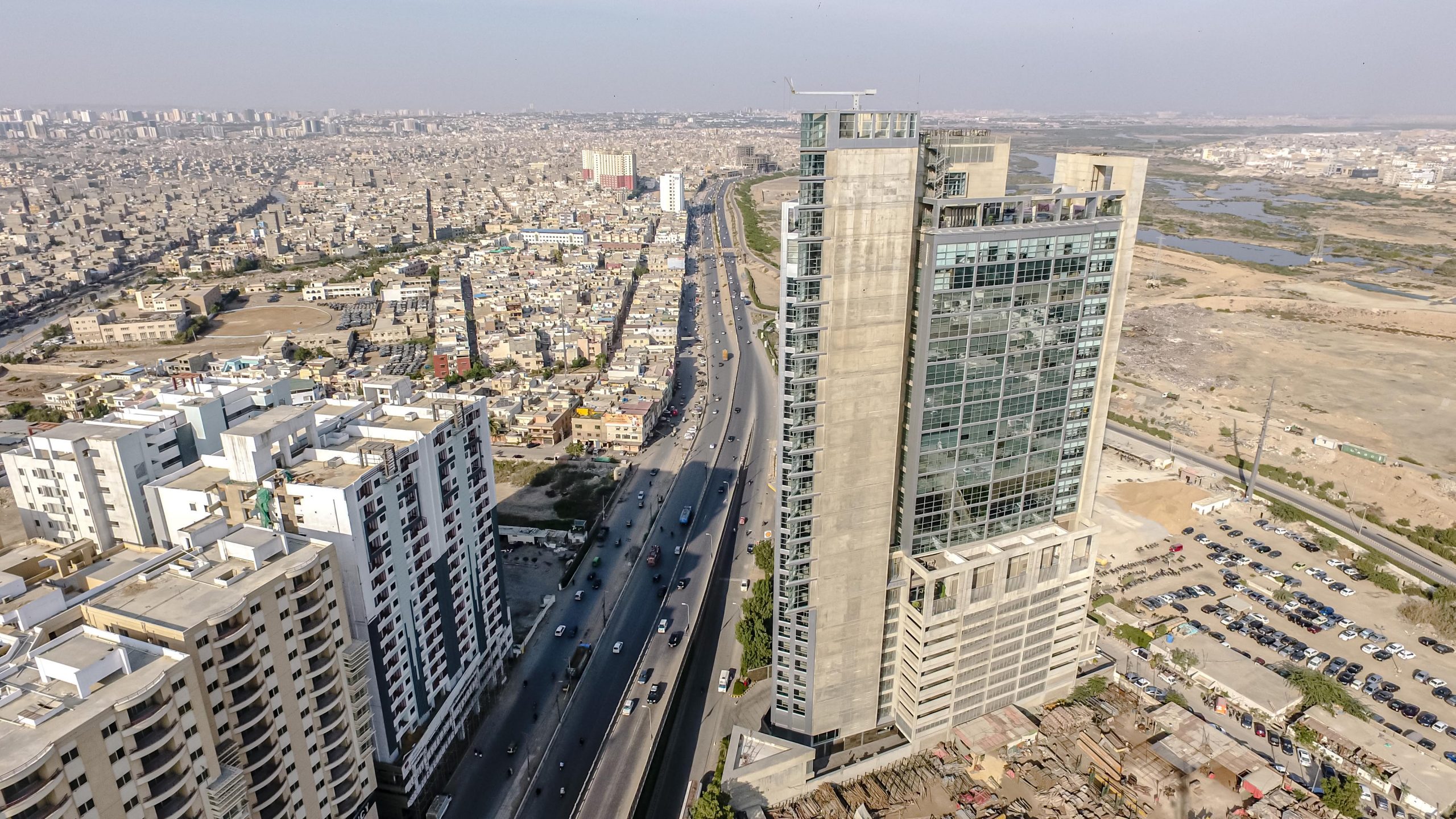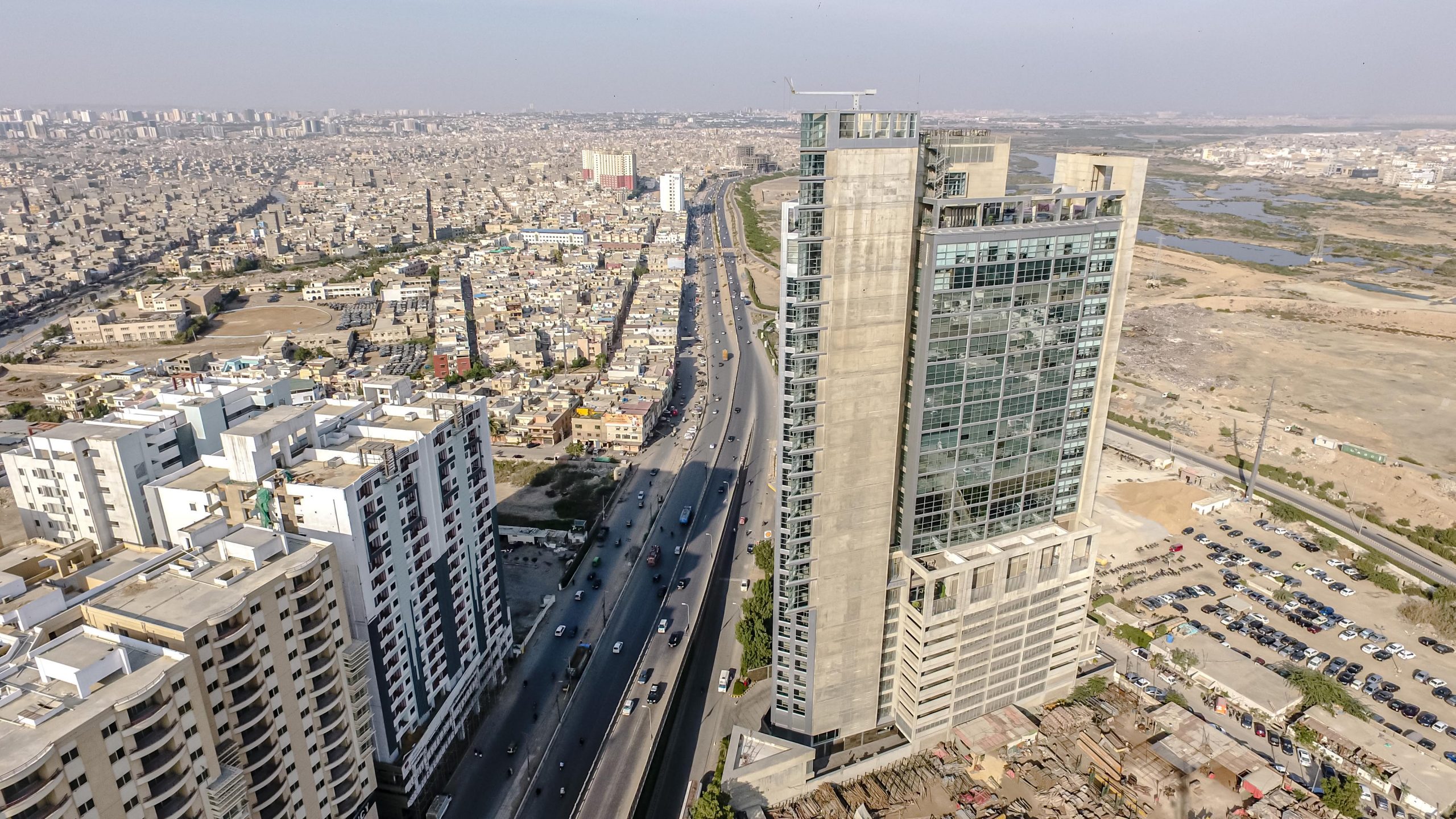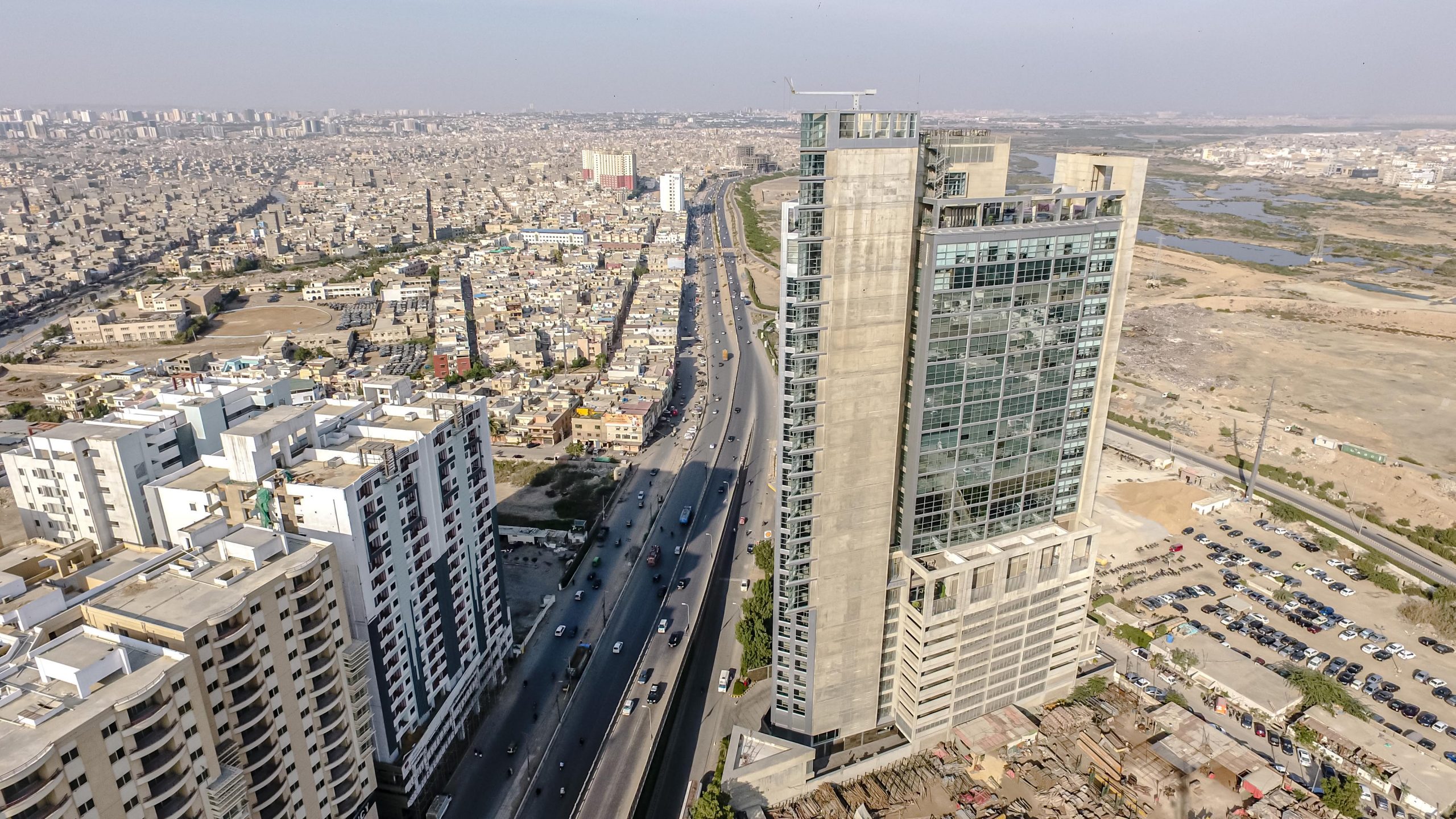 Centrepoint is situated in a centralized location vis a vis Karachi and its business, residential and industrial districts, quick and easy access within 15 to 20 minutes from the financial hub I.I. Chundrigar Road (Down Town),Clifton, Defence, Korangi Industrial Area, Sharah-e-Faisal, Gulshan-e-lqbal and Airport vicinities. Centrepoint stands just across one of the largest and most modern flyovers of Pakistan, the KPT Interchange in Karachi. All types of public transport facilities for all areas are available 24 hours a day around the vicinity.
Exclusively a prestigious office building, with a minimum office space of 6000 sq. feet
High end I.T. infrastructure with fiber optic connectivity, soft phones, Wi-Fi and cellular boosters.
State-of-the-art centralized security system developed with the help of foreign consultants including auto gates (RFID Tags) and road blockers.
The latest fire detection, sprinkler and voice evacuation system.
Captive power generation and Reverse Osmosis Plant including standby facilities.
6 panoramic view capsule lifts with a maximum wait time of 40 seconds, excluding a cargo lift.
Rooftop swimming pool, gymnasium, restaurant, conference rooms and outdoor facilities.
9 floors dedicated to parking facility, with exclusive parking for CEOs/COOs and Visitors.